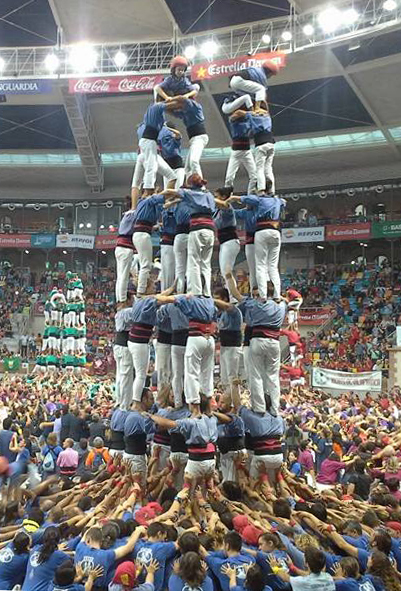 Det finns inga quick fixes för bristande engagemang bland medarbetarna.
Alexander Den Heijer, Nederländsk motivationstalare, säger: When a flower doesn't bloom, you fix the environment in which it grows, not the flower.
Brightsider fixar miljön, inte kick-offs.
Vi arbetar på flera olika nivåer, beroende på situationen. Ibland på bara en nivå, ibland på flera.
Bild: JordiGras under licens CC BY-SA 4.0

Engagerande ledarskap
– eller – snarare – Ledarskap som ger näring åt engagemang
Vi arbetar för djupgående förståelse för värdet av ett bättre engagemang hos medarbetarna, både för organisationens resultat och för medarbetarnas tillväxt och välmående. Men – ännu mer och mer praktiskt – med hur ledare och chefer kan ge näring till och utrymme för medarbetarnas naturliga engagemang. Det gör vi genom föreläsningar, workshops och arbete med ledningsgrupper, ledare – och gärna deras medarbetare – och bakomliggande analysarbete, så klart.
Motiverande målstyrning
– att sätta mål som motiverar, att följa upp dem på ett sätt som engagerar och att skapa en sund feedback-kultur. Med andra ord, mål som ger mening – både för medarbetare och för organisationen
Vi ger stöd i att utarbeta mål för organisationen och för medarbetare. Mål som motiverar, och metoder att följa upp dem på ett sätt som gynnar medarbetarengagemanget och de resultat det kan generera. Den traditionella säljtävlingen är kanske inte alltid den bästa idén på sikt?
Effektskapande medel
Vi talar hellre om effekt än om effektivitet. Om att bygga och ta tillvara befintlig potential så man kan åstadkomma mesta möjliga med de medarbetare man har, hjälpa dem att växa och därmed växa businessen. Snarare än om att spara och slimma för att åstadkomma samma resultat som man redan gör, fast billigare och/eller med krympt organisation.
Med "medel" menar vi de verktyg, hjälpmedel och processer som skapas för att hjälpa medarbetarna att nå sina mål.
Den Personliga Arbetsplatsen – som hjäper människor att både kunna och vilja göra bästa möjliga arbete.
>>> Läs mer om vilka TJÄNSTER vi erbjuder för att boosta kraften hos engagerade samarbetare >>>